Sources Bookshelf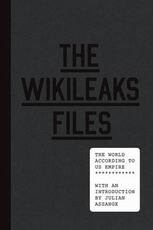 The Wikileaks Files
The World According to US Empire
Assange, Julian et al
Publisher: Verso Books
Year Published: 2015
Pages: 614pp ISBN: 9781781689448
Library of Congress Number: E895.W55 2015 Dewey: 327.73009/051 23
From publisher:
"The WikiLeaks Files presents expert analysis on the most important cables and outlines their historical importance. In a series of chapters dedicated to the various regions of the world, the book explores the machinations of the United States as it imposes its agenda on other nations: a new form of imperialism founded on varied tactics from torture to military action, to trade deals and "soft power," in the perpetual pursuit of expanding influence. It illustrates the close relationship between government and big business in promoting US trade."
---

Sources is a directory for journalists, writers, news editors, researchers. Use Sources to find experts, media contacts, spokespersons, scientists, lobbyists, officials, speakers, university professors, researchers, newsmakers, CEOs, executive directors, media relations contacts, spokespeople, talk show guests, PR representatives, Canadian sources, story ideas, research studies, databases, universities, colleges, associations, businesses, government, research institutions, lobby groups, non-government organizations (NGOs), in Canada and internationally.
© Sources 2021. The information provided is copyright and may not be reproduced in any form or by any means (whether electronic, mechanical or photographic), or stored in an electronic retrieval system, without written permission of the publisher. The content may not be resold, republished, or redistributed. Indexing and search applications by Ulli Diemer and Chris DeFreitas.