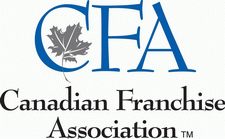 What Are the Hot Trends in Franchising for 2014?
January 28, 2014
(Toronto, ON) January 28, 2014… Every year, thousands of Canadians invest in a franchise business and become franchisees. But just who are these entrepreneurial-minded people going into business for themselves with the support and proven concept a franchise system provides?
FranchiseCanada magazine's exclusive January/February cover story on franchisees tracks the trends, pinpointing who prospective franchisees are and which business sectors they are most interested in as they investigate franchise opportunities. Using two years of data from franchise searches on LookforaFranchise.ca and responses from on-site surveys at The Franchise Show, Canada's only all-franchise tradeshow, this enlightening cover story presents a snapshot of what today's franchisee looks like and where, when, and how they plan to invest in a franchise.
"Franchising is a dynamic and growing way for people to get into business for themselves," says Lorraine McLachlan, President & CEO of the Canadian Franchise Association (CFA) (www.cfa.ca), and publisher of FranchiseCanada (www.franchisecanadamagazine.ca). "The trends and data that FranchiseCanada has highlighted truly illustrate the diversity in franchising, from the range of opportunities available to the franchisees themselves."
A Snapshot of Today's Prospective Franchisees:
70% of prospective franchisees are male. Male prospective franchisees are likely to be 25-34 years old, interested in a food services franchise, ready to invest either less than $50,000 or around $200,000, and looking to invest it quickly, in the next six months or less.
30 % of prospective franchisees are female. Female prospective franchisees are likely to be 35-44 years old, interested in a food services franchise, prepared to invest around $100,000, and want to invest in a franchise in six months to two years.
The categories with the most interest from prospective franchisees are:
1. Quick Service Restaurants
2. Restaurants and Dining Rooms
3. Retail
4. Automotive
5. Seniors/Home Care & Services
6. Health & Fitness / Nutrition
McLachlan advises those considering investing in a franchise to investigate and evaluate franchises fully before signing on. "Regardless of trends, it's important for prospective franchisees to explore all opportunities carefully with the appropriate due diligence," she says. "Resources like FranchiseCanada and LookforaFranchise.ca are great sources for gathering necessary information."
The FranchiseCanada January/February 2014 issue and FranchiseCanada Directory are available on newsstands and in select bookstores across Canada. FranchiseCanada magazine is also available digitally; visit www.FranchiseCanadaMagazine.ca for more information and to purchase.
About the Canadian Franchise Association (CFA)
With over 550 corporate members nation-wide, representing many of Canada's best-known brands, the Canadian Franchise Association is the national voice of franchising in Canada and works with all levels of government to ensure the development of industry-made solutions. CFA promotes excellence in franchising and educates Canadians about franchising, specific franchise opportunities and proper due diligence. For more information, visit www.cfa.ca.
About FranchiseCanada
Published by the Canadian Franchise Association, FranchiseCanada magazine is an award-winning bi-monthly consumer magazine for everyone interested in learning about franchising and franchise opportunities in Canada. Both FranchiseCanada magazine and the annual FranchiseCanada Directory are available across the country at select bookstores and newsstands (including Chapters-Indigo, Shoppers Drug Mart, Gateway Newsstands, LS Travel Retail, and HDS Stores), in Air Canada Maple Leaf Lounges across the globe, at CFA's The Franchise Show, and digitally through Zinio. For more information and to subscribe, visit www.FranchiseCanadaMagazine.ca or call 800-665-4232 ext. 251.
For more information contact
:
Kenny Chan
Director, Communications
Canadian Franchise Association
Phone: 416-695-2896 ext. 232
Email: kchan@cfa.ca
Website: www.cfa.ca/www.lookforafranchise.ca
Click here to view our Sources Listing:
Topics: