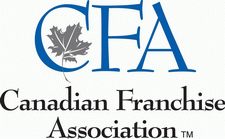 Canada's Largest Franchise-Only Show Returns to Toronto
February 11, 2014
(Toronto, ON) February 11, 2014… This February, aspiring entrepreneurs can find out how to become small business owners through franchising at The Franchise Show (www.thefranchiseshow.ca), Canada's largest franchise-only show. Attendees can meet face-to-face with representatives from some of Canada's leading franchise brands, attend free educational seminars and speak one-on-one with franchise experts to learn how to become business owners but with the resources and support of an established brand behind them.
This year, The Franchise Show will take place on Saturday, February 22 and Sunday, February 23 at the Toronto Congress Centre (www.torontocongresscentre.com) at 650 Dixon Road.
Produced by the Canadian Franchise Association (CFA), The Franchise Show exclusively features CFA members from a wide range of industries, from food and fitness to beauty supplies and senior homecare. As CFA members, all exhibitors at The Franchise Show agree to abide by CFA's Code of Ethics and promote excellence in franchise business practices. A list of exhibitors can be found at: http://goo.gl/RfMqiG.
"Many Canadians dream of becoming small business owners but not everyone has the know-how or the original idea to start a business from scratch," says Lorraine McLachlan, CFA's President and CEO. "Through the proven business concept and the support provided by the franchisor, franchising can be a tremendous way for Canadians to achieve success as small business owners and The Franchise Show is the best venue to begin investigating franchise opportunities."
In addition to discovering franchise opportunities and speaking with franchisors, attendees at The Franchise Show can learn how to achieve success in franchising through free seminars held throughout the weekend, including:
• KEYNOTE PRESENTION: "What Makes a Great Franchisee: A Franchisor's Perspective" presented by Peter Druxerman, Vice President of Marketing, DRUXY'S Famous Deli
• "Legal and Business Aspects of Purchasing a Franchise" presented by Christine Jackson, Associate, Osler, Hoskin & Harcourt LLP
• "A 360° Perspective On How To Choose The Right Franchise" presented by Gary Prenevost, President, FranNet Southern Ontario
• "How to Finance Your Franchise" presented by Joseph Pisani, Manager, National Franchise Services, BMO
• "10 Questions Every Prospective Franchisee Should Ask Before They Buy" presented by Stuart Freen, Associate, Sotos LLP
• "Wanted: Financing to Start and Grow a Franchise" presented by Maria DaSilva, Senior Manager, BDO Canada LLP
• "Unleash Your Inner Franchisee" presented by Shawn Saraga, President, Marathon Realty and Mr. Franchise
• "Franchising: A Legal Perspective" presented by Rebecca Valo, Cassels, Brock & Blackwell LLP
• "Business Planning You Can Bank On" presented by Paul daSilva, Director, National Franchise Markets, RBC Royal Bank
• "Buying a Franchise: What you Need to Know" presented by Jordan Druxerman, Garfinkle Biderman LLP
• "Let's Talk – Franchise Finance" presented by Mara Ashraf, Manager, Franchise and Commercial Partnerships, National Bank of Canada
Aspiring business owners will also have the opportunity to speak one-on-one with leading experts in the franchise community at the Ask a Franchise Experts Booth. In addition, the CFA Resource Booth will be available to provide guidance about those hard-to-answer questions. For more information about The Franchise Show, visit http://goo.gl/RfMqiG
The Franchise Show
Dates: Saturday, February 22 and Sunday, February 23
Time: 11 a.m. to 5 p.m.
Location: Toronto Congress Centre, South Building, Hall F, 650 Dixon Road (off Highway 401)
Admission: One day pass - $10, Weekend pass - $15 (Tickets at the door)
NOTE: Pre-register online at www.thefranchiseshow.ca to receive a $2.00 off admission coupon
The Franchise Show in Toronto Sponsors
Platinum Sponsor: DRUXY'S
Gold Sponsor: FranNet, My Maid
Silver Sponsors: MTY Group, Pizza Nova
Bronze Sponsors: Burger King, Cassels Brock LLP
Aisle Sponsors: Beyond Digital, BMO Bank of Montreal, Dale & Lessmann LLP, DRUXY'S, FranNet, National Bank of Canada
Official Print Media Sponsor: Toronto Star
Official Sign Sponsor: Beyond Digital
CFA National Sponsors: CIBC, CINTAS, Microsoft, Moneris Solutions, Reshift Media, SmarterU.com
About the Canadian Franchise Association (CFA)
With over 550 corporate members nation-wide, representing many of Canada's best-known brands, the Canadian Franchise Association is the national voice of franchising in Canada and works with all levels of government to ensure the development of industry-made solutions. CFA promotes excellence in franchising and educates Canadians about franchising, specific franchise opportunities and proper due diligence. For more information, visit www.cfa.ca.
For more information contact
:
Kenny Chan
Director, Communications
Canadian Franchise Association
Phone: 416-695-2896 ext. 232
Email: kchan@cfa.ca
Website: www.cfa.ca
Click here to view our Sources Listing:
Topics: