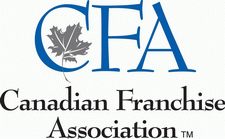 How to Franchise Your Business Seminar Helps Small Businesses Become National Brands
February 11, 2014
(Toronto, ON) February 11, 2014… For many small business owners, franchising provides a fast and cost efficient way to expand across Canada and beyond. To assist entrepreneurs looking to gain market share through franchising, the Canadian Franchise Association (CFA) offers its full-day How to Franchise Your Business seminar. This year's seminar will take place on February 27 at the SW Hotel Toronto Airport at 5400 Dixie Road in Mississauga, Ontario.
"As a growth strategy, franchising allows the small business owner to expand faster and with less capital than other business models," says Lorraine McLachlan, CFA's President and CEO. "For over a decade, CFA's How to Franchise Your Business seminar has been empowering entrepreneurs with the resources, strategies and expert advice they need to transform their businesses into successful franchise systems."
Before launching a franchise program, prospective franchisors should consult legal, financial and franchise experts to ensure their concept can be franchised and to assist in the development of legal documents, operations manuals, training materials and more. By offering access to all of these experts at a fraction of what it would cost to consult each one separately, CFA's How to Franchise Your Business Seminar is a can't-miss event for any business owner looking to expand through franchising.
Topics at the How to Franchise Your Business Seminar include:
• What exactly is happening in the Canadian franchising environment? Trends and recent developments.
• Ensure you attract the best. Strategies for marketing to potential franchisees.
• Don't forget about the law. The legal side of franchising and avoiding the pitfalls.
• Money is always an issue. Financing the franchise and dealing with bankers.
• Been there, done that! Dos and don'ts from Todd Wylie, Vice President of Development at Panago Pizza, a British Columbia-based chain that has successfully expanded across Canada with over 180 locations.
This year's full line-up of speakers includes:
• Financial Representative: Jake Crough, CIBC
• Franchisor: Todd Wylie, Panago Pizza
• Franchise Lawyer: Joseph Adler, Hoffer Adler LLP
• Franchise Consultant: Neil Lester, FirstOak Consulting Inc.
• Moderator: Joseph Adler, Hoffer Adler LLP
Attendees will also come away with a comprehensive Resource Package with articles, guidelines and publications to assist them as they transition to a franchise business model. For more information visit, http://goo.gl/wcsZyW.
How to Franchise Your Business in Toronto
Dates: Thursday, February 27
Time: 9:30 a.m. to 3 p.m.
Location: The SW Hotel Toronto Airport, 5400 Dixie Road, Mississauga, Ontario
Cost: $199 +HST
How to Franchise Your Business in Toronto Sponsor
Toronto Star
About the Canadian Franchise Association (CFA)
With over 550 corporate members nation-wide, representing many of Canada's best-known brands, the Canadian Franchise Association is the national voice of franchising in Canada and works with all levels of government to ensure the development of industry-made solutions. CFA promotes excellence in franchising and educates Canadians about franchising, specific franchise opportunities and proper due diligence. For more information, visit www.cfa.ca.
For more information contact
:
Kenny Chan
Director, Communications
Canadian Franchise Association
Phone: 416-695-2896 ext. 232
Email: kchan@cfa.ca
Website: www.cfa.ca
Click here to view our Sources Listing:
Topics: