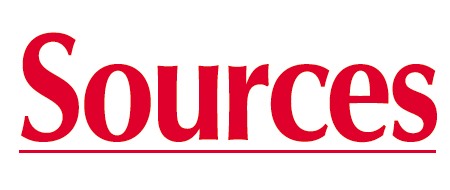 Email scam which targets professional speakers
August 13, 2009
An email scam which targets professional speakers is making the rounds.
The scam involves a speaking engagement at the London Youth Conference in London England. The targetted speaker is asked to provide information which is allegedly needed to obtain a work permit. The letter is signed by various "Pastors", such as "Pastor Fred Collins", "Pastor William Smith", and "Pastor Mark Graham".
The NSA, a British speakers' association -
http://nsamembernews.wordpress.com
- reports that the scam has been aimed at its members.
At least one speaker listed with SOURCES -
www.sources.com
- has also reported receiving one of the scam emails, as have members of the
Canadian Association of Professional Speakers
.
SOURCES is issuing a warning to all speakers who are SOURCES members, as well as all other professional speakers, to be wary of, and do due diligence on, any offer which seems unusual or too good to be true.
Copies of the scam emails appears below:
From: london conference [mailto:londonyouthconf@gmail.com]
Sent: Wednesday, July 15, 2009 9:50 AM
To: email Subject: YOUTH BUSINESS FORUM
Dear Last Name First Name,
My Name is Pastor Mark Graham from the London Youth Community Here in London UK. We want you to be our guest speaker at this Year LONDON YOUTH CONFERENCE which will take place here in UK. We are writing to invite and confirm your booking to be our Speaker at these year LONDON YOUTH CONFERENCE. The Venue as follows: Friends House Hall(London) Hospitality Friends House 173 Euston Road London NW1 2BJ Expected audience: 2500 people Duration of speech per speaker: 1 Hour Name of Church/Organization: LONDON YOUTH COMMUNITY Tel Phone: + 44 7077-087-949 Topic: BUSINESS MANAGEMENT Date:19th of August 2009-23rd of August 2009 We came across your profile we say it′s up to standard and we will be very glad to have such an outstanding personality in our mist for these overwhelming gathering. With your multi talented speech more lives will come close to GOD, Sorry about our late invitation it is due to the fact that our Speaker had back out because of her sudden illness. Arrangements to welcome you here will be discussed as soon as you honor our invitation. If you have any more publicity material, please do not hesitate to contact me. A formal Letter of invitation would be sent to you as soon as you honor our invitation. We are taking care of your traveling and Hotel Accommodation expenses including your Speaker fees. Stay Blessed Mark Graham LONDON YOUTH CONFERENCE
————————————————————————————-
From: london conference [mailto:londonyouthconf@gmail.com]
Sent: Thursday, July 16, 2009 7:15 AM To: email
Subject: CONTRACT AGREEMENT AND LETTER OF INVITATION
Dear First Name,
Thanks for indicating your interest to be our Guest Speaker at this year LONDON YOUTH CONFERENCE. We are very excited and happy to have such a wonderful personality in our mist. Sorry for contacting you late . We the event organizing committee had a meeting earlier today to deliberate on getting you available here within a short period of time. We believe we serve the lord of possibilities. Arrangements are stated below. We have agreed to buy you flight ticket and to pay your Hotel accommodation expenses . Also your Speaking fee is to deposit is to be paid as soon as you procure all relevant travel documents so as to avoid any dissapointment.You are informed to get accross your Work Permit to us so your deposit can be approved according to our mandated rules and regulation. You are advised by the Event Organizing committee to immediately contact the BRITISH HIGH COMMISSION to procure your UK Work Permit as soon as possible This will enable us to proceed with all arrangements to welcome you here in London. Contact the British High Commission officer information below. BRITISH HIGH COMMISSION Name…Dr Darren David Email…Britshhighc@britpost.com or darrendavid@britpost.com Please confirm to us the closest Airport to your location so we can start making arrangements to buy your flight tickets .Understand that you need to expedite action because of the short notice. Feel free to ask any question We have attached a formal Letter of Invitation and contract agreement.Please reconfirm to us your office Address for our perusal and further action.Note you are meant to arrive a day before the commencement of the event. Please return a signed copy of the contract agreeement for proper documentation.You can also reach me on my mobile number for more update Tel:+4470-240-698-26 We await your earliest response Pastor Mark Graham Smith LONDON YOUTH CONFERENCE
————————————————————————————-
Dear First Name,
Thanks for your mail, you can contact me immediately on these number +447024069826. You can speak on EMPOWERMENT AND CHANGE i think that will suit you. Your husband can accompany you, we wil be paying for all his flight expenses and hotle accomodations, you stated in your previous mail that he is inevitable and must come with you so all that will be taken care of. Hope you have contacted the BRITISH HIGH COMMISSION for your work permit because it is very mandatory.
Stay Blessed
Pastor Mark
————————————————————————————-
————————————————————————————-
For more information about this news release or about SOURCES contact
:
Ulli Diemer
Publisher
Sources
Phone: 416-964-5735
Website: www.sources.com
Shawn Belzner
Listings Co-ordinator
Sources
Phone: 416-964-5735
Website: www.sources.com
Topics: